On October 21st, Hay House will release my book, Recovery 2.0: Move Beyond Addiction and Upgrade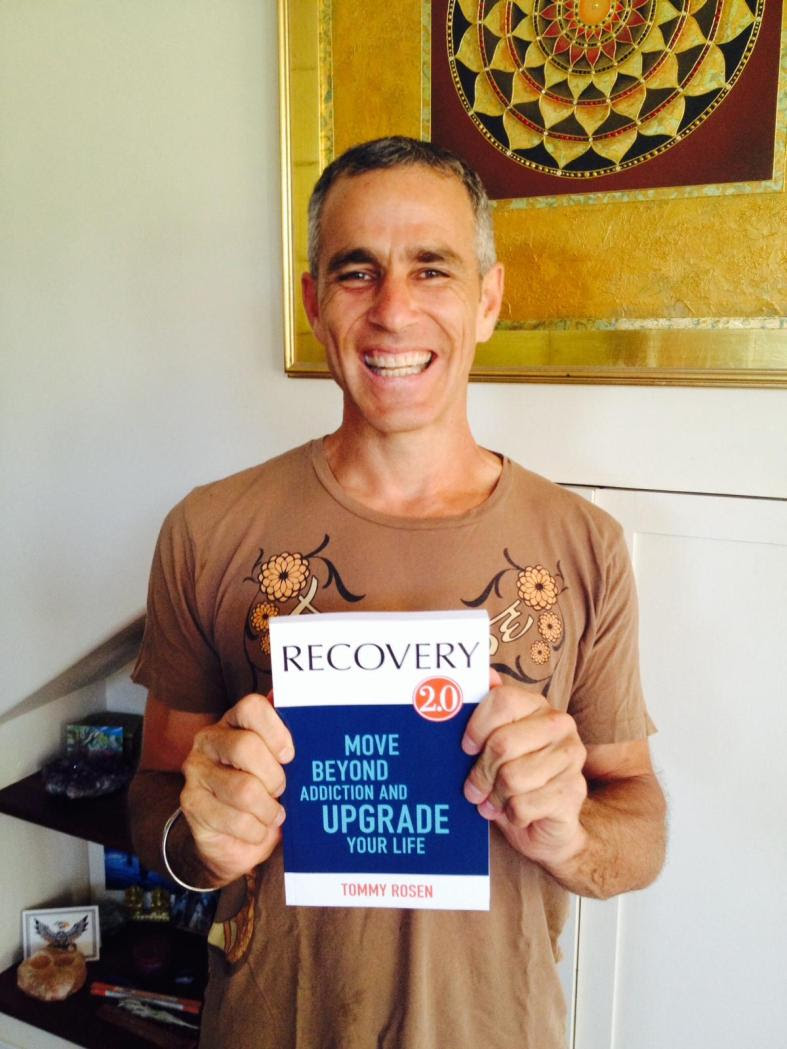 Your Life.You can pre-order the book at Amazon. 
To celebrate, my amazing friends and founders of InTheRooms.com, RT and Kenny have invited me down to offer a pre-launch yoga workshop, select readings and book signing at The Yoga Source in Davie, Florida, on Sunday October 19th from 1pm-5pm.  The call is going out.  If you are anywhere in Florida or the Southern US or if you just love the Recovery 2.0 philosophy and want to connect with our community as well as the InTheRooms.com community, we are throwing a shindig and you are invited.This is my first stop of the book launch tour.  Let's spend time together face-to-face.  I hope to see you all there.  
RT and Kenny foundedInTheRooms.com to be the premier online social network for people in recovery from addiction and it has been a huge success in every way.  Their vision and hard work has laid a foundation for people to access the global recovery community for free and in just a few clicks.  They have over one hundred 12-Step meetings a week, plus different shows offering different approaches.  I host a show on InTheRooms.com called The Recovery 2.0 Power Hour every Tuesdaynight (Hey, that's tonight!) at 7pm PT/10pm ET.  I bring on guests, we talk recovery and life. People from all over the world share in this totally interactive video forum.  You just have to experience it. Really an outstanding use of technology.  Tonight's guest is John Dupuy who runs an organization called Integral Recovery and is dedicated to providing an holistic and integrated approach to the treatment of addiction.  You will definitely want to hear about his cutting-edge meditation technology, sojoin us tonight on the live show.
Some of you may know the amazing work of Gabor Maté, MD, bestselling author of In The Realm of Hungry Ghosts: Close Encounters With Addiction.  He is am outstanding writer, speaker and I am fortunate to count him as a a friend.  I asked him to write the foreword to my book and he agreed.  I am so honored and humbled by what he has written,  Here is one line that literally brought me to tears: "Tommy has given us what I unreservedly regard as the best book I have ever read on the subject of recovery from addiction."  It is my greatest hope that people who struggle with addiction, their loved ones and people who work in the field of treatment will pick up this book and be moved to pursue the place beyond addiction and beyond the fear of relapse.  May they be inspired to walk the spiritual path from the darkness of addiction to the light of recovery…2.0.